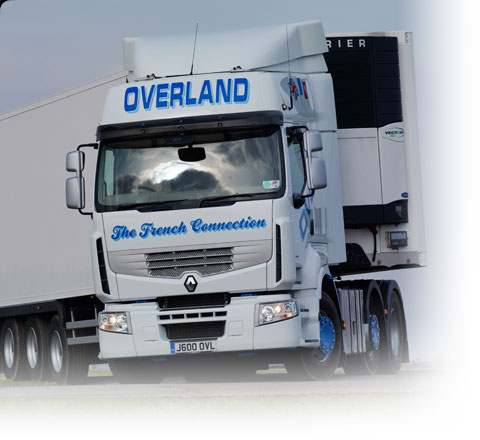 Overland Transport is an independant family business that has been delivering a professional transportation service for over 40 years. In this time, our expertise and experience has allowed us to make the gradual transition from potato transport to specialists in temperature controlled distribution.
Being an independant, family run business allows Overland Transport to take a flexible and professional approach to our business, enabling us to make decisions in an efficient and timely manner and ensuring we always meet or exceed the needs of our customers.
Our success stems from providing a first rate service and many of our customer partnerships have remained loyal to Overland Transport for in excess of 30 years. This is because we fit in with 'you'. whereas it's all to often the other way around when dealing with larger, less personal organisations.
We listen to our customers and adapt our operations, working in partnership with them to get the best results. In many instances this 'joint cooperation' has seen significant cost savings for our customers by reducing their demurrage bills and losses associated with damaged goods.
Investment in new equipment is essential to providing the service our customers expect. Overland Transport operates a modern fleet of 44 tonne tractor units and trailers. This combined with the fact all loads are completed by a dedicated vehicle and driver ensures a reliable and timely delivery service.
Each and every vehicle in our fleet is equipped with a mobile phone, ensuring an instant response throughout the UK and Europe on the progress of your load.